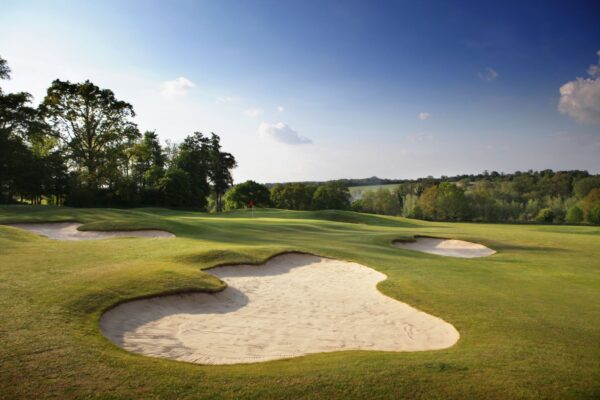 The Park Course (Main Course)
Designed by former Ryder Cup player Ken Brown and Essex based course architect Martin Gillett, the Park Course is a well laid out 6368 yard par 71. The combination of mature woodland, undulating parkland and lakes provides an array of challenges, enhanced by stunning views over the Lea Valley making it one of the finest golf courses in Hertfordshire.
Why play the Park Course?
HIGHLY recommended by Golfshake.com  I  No two holes the same  I  Highly regarded greens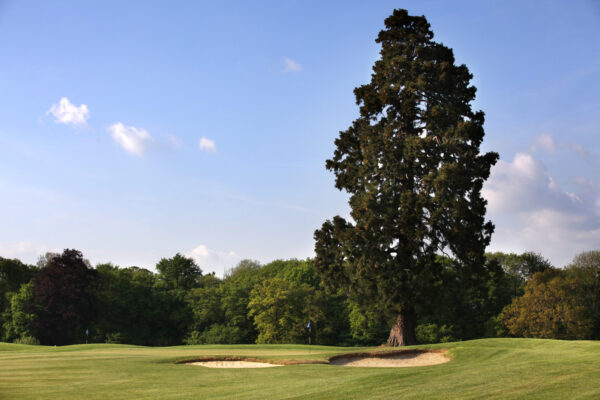 The Manor Course (Short Course)
The Manor Course is Aldwickbury Park Golf Club's 1000 yard Short Course. The Manor has some attractive features – woodland, water and well placed bunkers, making for an interesting round. With holes ranging from 50 to 150 yards, the course is a great facility for families,  experienced golfers and for beginners. Plus a round only takes 90 minutes.  
Why play the Manor Course?
Great way to learn the game   I   Fun for all the Family  I  Get fit & healthy
Course Handicap Table

A Course Handicap is the number of strokes a player will receive when playing from the tees of the course. Before you tee off you must calculate your Handicap Index into a Course Handicap.
The Course Handicap calculation is:Handicap Index x (Slope Rating / 113) = Course Handicap.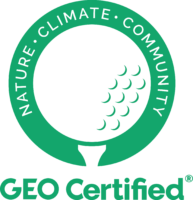 Golf's most comprehensive and widely regarded sustainability distinction. 
GEO Certified® is a comprehensive modern certification, developed specifically for three key areas of the industry:  golf facility operations, golf development and renovation, and golf tournaments. The distinction shows that we have met a credible standard across nature, resources, climate action and community.
We are proud of our work and excited about our ongoing sustainability leadership.
Golf Days
Aldwickbury Park Golf Club is one of the best golf day venues in Harpenden, easily accessible from the M1. Whether it's a golf day with friends, a charity event or a corporate day, we offer a variety of golf packages to suit everyone.
Junior Golf
We have fantastic and safe learning facilities for new junior golfers at Aldwickbury Park. Give your children the best possible start in golf with a choice of lessons and memberships. Our PGA team are on hand every step of the way to ensure your child develops at their own individual rate.
SafeGolf
SafeGolf is a partnership of UK golf bodies committed to promoting a safe and positive environment for all those participating, working and volunteering in the sport of golf.
We are committed to keeping customers safe whilst enjoying their game. The below policies detail the safeguarding procedures we have in place.
Club Welfare Officer – Steve Brown
Golf Membership
Aldwickbury Park Golf Club is truly unique, with superb character and beautifully maintained golf facilities. We welcome new members and offer a choice of membership options with excellent benefits, including: 
Priority advance tee time bookings
Hold an official handicap*
Take part in regular club competitions*
Preferential member guest rates
10% discount in the Lounge Bar
Half price room hire for events (subject to a minimum spend)
Complimentary golf at Redbourn Golf club up to twice a month
Complimentary golf at 8 other BGL venues up to once a month**
Complimentary golf at Burhill Golf club once a year ***
Discounted overnight accommodation at Thornbury Golf & Lodge, Bristol. (room rate only & subject to availability)
*Subject to qualifying handicap rounds being played, local & national Union fees and entry requirements
**Available on 7 Day, 5 Day, Intermediate and Corporate Memberships only.
***Golf at Burhill available from Monday – Thursday and available on 7 Day, 5 Day, Intermediate and Corporate Memberships only
From just over
£15.00
per week