Seniors Section "The Aldwicks"
The Aldwicks is the section of Aldwickbury Park Golf Club dedicated to those members, both gentlemen and ladies, who have reached the age of 55. We are a friendly and relaxed group and are keen to welcome new Aldwickbury members to play in our events. When you join Aldwickbury, you are eligible to play in them and just need to provide your contact details to the current Aldwicks Captain.
We organise a range of competitions throughout the year, including monthly medals or stablefords, matchplay events, scrambles, greensomes and many fun events. Highlights of the year are our nine Honours Board competitions, which include the Senior Gents Championships, Senior Ladies Championships and Senior Memorial Trophy (the latter for super seniors aged 75 and over).
The Aldwicks gents play a full programme of matches against the senior sections of other golf clubs and there are also a few mixed matches against other clubs as well.
Competitions and matches are invariably played on Tuesdays or Thursdays and a full programme of events is detailed within the Members Area of the website.
We look forward to welcoming you!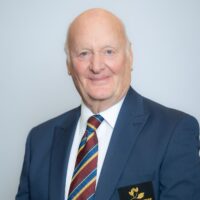 David Phillips
Seniors Captain
davidbphillips737@gmail.com