Ladies Section
Aldwickbury has a strong, friendly and inclusive Ladies section, which provides a wide range of golfing opportunities for players of all levels, and a warm welcome for new members and visitors.
We play every Wednesday morning and offer a full calendar of organised Ladies' competitions, including Stablefords (both 18 and 9 hole), Medals, Foursomes, Trophy events, Knock-outs and Fun competitions throughout the year which are open to all.  There is also a group of Lady Members who play at the weekends in competitions and our regular Saturday Swindle. General play can be enjoyed at all other times.
Many of our ladies also regularly join in with Seniors, Mixed and Club competitions alongside other members.
We organise a number of prestige events, including our popular Ladies Open in August, the Granny Bowl trophy, an Invitation Day, Lady Captain's Awayday and our annual Ladies Championships which takes place over 36 holes.
In addition to a full schedule of Friendly matches, we enter teams into the Pearson Trophy, the Ovaltine Ladies' Scratch Leagues and the Chiltern Ladies Golf League, giving our members a chance to improve their match play skills and the opportunity to play at other clubs in the area.
For beginners, we offer Academy membership, which allows play and practice on our lovely Par 3 course which can be supported by various lesson packages with our resident pro, Robin Turley. We are very keen to welcome new members and provide them with a supported route into full club membership with the help of a buddy system to get you started.
So, whether you're already a golfer looking for a new club, returning to golf after a break or you're new to golf and would like to give us a try, we'd love to see you. There's more information about joining us at Aldwickbury on our Membership page but for more about our Ladies section, contact our New Members Coordinator, Diana Godden.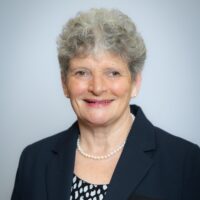 Diana Godden
New Members Coordinator
[email protected]