Pathway To Play
Learning golf doesn't have to be stressful. At Aldwickbury Park our PGA Professionals think it's important to make learning golf informative and fun! Our Pathway To Play course is aimed at likeminded people who are new to golf and want to learn, we have all been there.
You will be taken on the journey from learning to hold a club to sinking the final putt to your round to even obtaining your handicap. Once you are finished you will feel like a seasoned Pro and wonder why you didn't pick up this fun and addictive game sooner.
Let's guide you through how you will 'Learn Golf'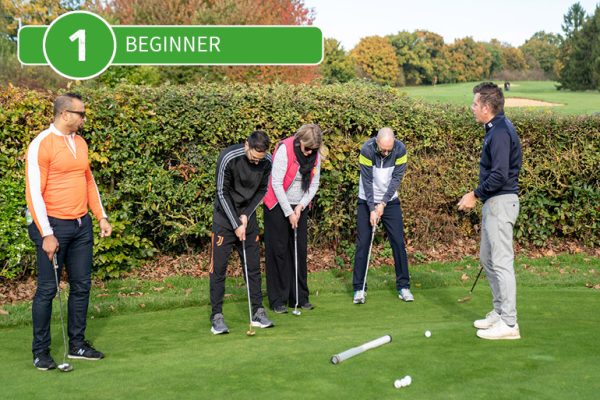 1st Path - Beginner
3x 1 hour Group Lessons
Our course of 3 lessons will teach you the basic fundamentals of golf and to build a strong foundation to swing a golf club. By the end, you will have an amazing set-up and hit some shots (some of which will be great and some… not so much)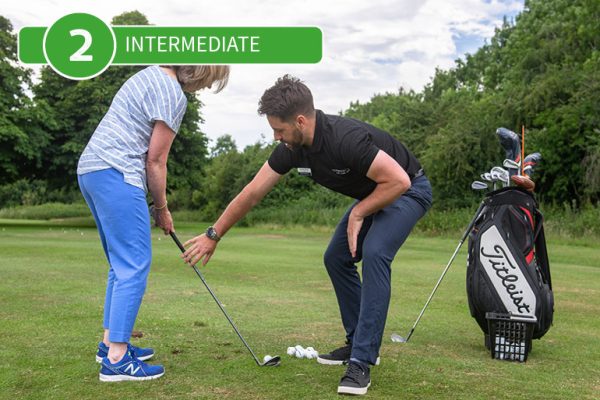 2nd Path - Intermediate
3x 1 hour Group Lessons
The next course is all about developing your swing and learning how to hit different golf shots. By the end, you will have the knowledge and fingers crossed can execute many variations of shots. These will be taken onto our Par 3 short course on the final lesson.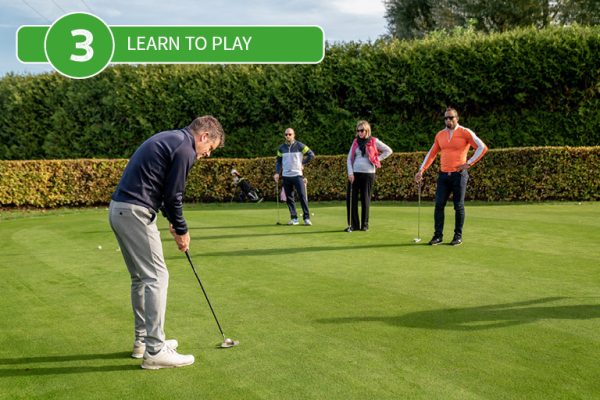 3rd Path - Learn To Play
3x 1 hour Individual Lessons
It's all about you now, our Pros will look at your game and develop your game even further.
There is even 3 months free short course membership to take your practice onto the course.